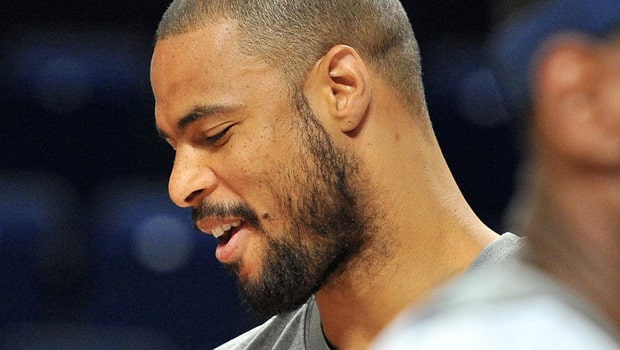 Los Angeles Lakers have signed veteran center Tyson Chandler after he reached a buyout deal with Phoenix Suns.
The Lakers have struggled to make a real impact despite LeBron James' arrival in the offseason and go into Wednesday's home game with Minnesota Timberwolves with a record of 4-6.
Chandler, 36, won the Championship with Dallas Mavericks in 2011 and the 2012 defensive player of the year brings further experience into a young Lakers team.
"Having observed our roster for the first 10 games of this young season, one of the areas that Earvin ['Magic' Johnson, chief of basketball operations] and I discussed with Luke [Walton, coach] that we desired to upgrade is interior defense and rebounding," general manager Rob Pelinka said.
"In Tyson Chandler we addressed that need, and so much more. We are excited that Tyson will bring championship-level experience to our Lakers team that will solidify our veteran leadership and help positively shape our young core."
Chandler has previously played for Chicago Bulls, New Orleans Hornets, Charlotte Bobcats and New York Knicks.
The center made the decision to become a free agent to join hometown team the Lakers as the Suns are keen to focus on developing their younger players this season.
Chandler is unlikely to feature against the Wolves but could make his debut against either Sacramento Kings or Atlanta Hawks at the weekend.
Leave a comment