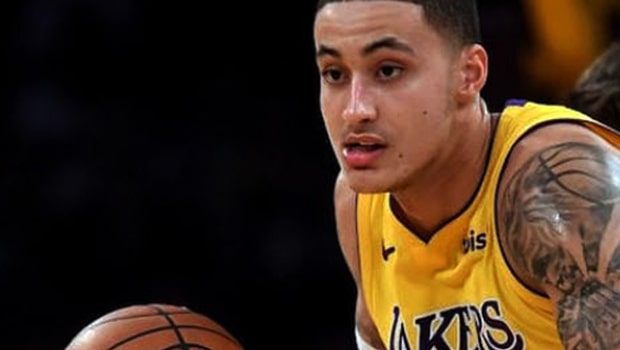 The Los Angeles Lakers will be looking to mount a serious Championship challenge in the season ahead after missing the playoffs last year and Kyle Kuzma believes he can be a key man.
The Lakers brought in Anthony Davis during the off-season and now boast two legitimate superstars in Davis and three-time champion LeBron James. Kuzma occasionally came in for criticism last season, particularly when James was injured, as the rest of the Lakers' roster were accused of failing to step up to the challenge.
But he feels he improved and the 24-year-old hopes he can be the man to complete a 'big three' alongside James and Davis going into the new campaign. "I don't feel no pressure, but I believe that I am capable of being that superstar," Kuzma told ESPN.
"I put a lot of work in. My progress through my journey shows that I can be there. I developed every single year, dating back to college, and I don't see that development stunting at all."
He added: "Last year I didn't shoot the ball well and I still averaged almost 20 [points per game]. If I can shoot the ball well and keep developing the facets of my game defensively, I don't see why I can't [be that third star]."
Kuzma averaged 18.7 points per game for the Lakers last year. The Lakers are 5.00 to win the NBA Championship outright next season and city rivals the Clippers are rated as the 4.33 favourites.
Leave a comment