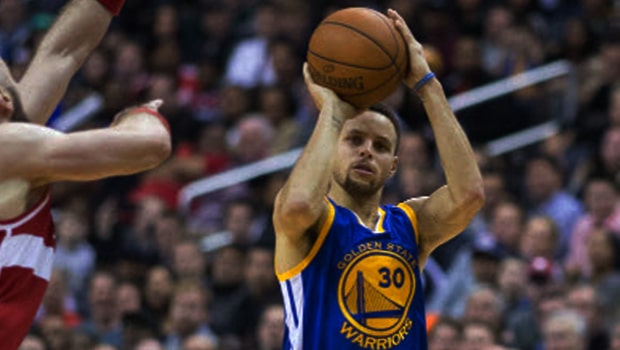 Stephen Curry will be one of the few familiar faces in the Golden State Warriors roster next season but says he is excited at the prospect.
Kevin Durant has left the Warriors to join the Brooklyn Nets and others to have departed include Andre Iguodala, Shaun Livingston, Quinn Cook and DeMarcus Cousins.
New faces have come in with D'Angelo Russell, Willie Cauley-Stein and Glenn Robinson III having joined and Curry says it will be strange to experience training camp next month with a much-changed squad.
With Klay Thompson still recovering from ACL surgery, Curry will be one of the Warriors' main hopes for the 2019-20 NBA season but he is optimistic about their prospects despite the changes in personnel.
He said: "We're excited about the opportunities, the challenges for the whole roster, because we've got a lot of guys that have the opportunity to really prove themselves and make a difference in our team. "Obviously our core, until Klay gets back, we know how to win and we know how to play. We're just going to do it a little differently."
The forthcoming campaign will be Curry's 11th and the two-time NBA MVP will be aiming for a sixth successive NBA finals at the end of it. "So, the look is different but nobody really has a sustained run like we did where every year you're expected to be the greatest," he added.
"It's just a matter of now we have to, I wouldn't even say prove people wrong, but we have to kind of galvanise the new roster and do the exact same thing."
The Warriors are 8.00 to win the Western Conference next season with the Los Angeles Clippers 3.00. Golden State are 15.00 to win the NBA title with the Clippers 4.20.
Leave a comment