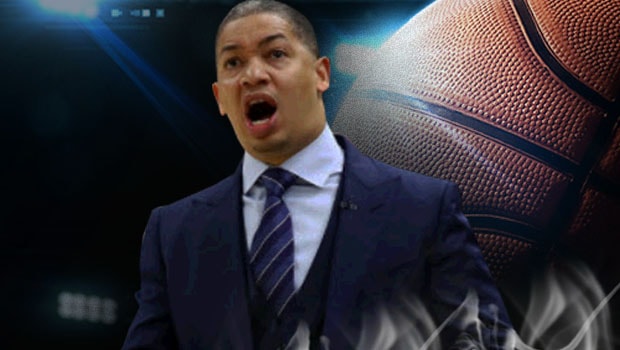 Head coach Tyronn Lue has urged the rest of his Cleveland Cavaliers team to step up after LeBron James inspired them to victory over the Indiana Pacers on Wednesday.
Small forward James top scored with 46 points as the Cavs levelled their play-off clash with the Pacers after a 100-97 victory at the Quicken Loans Arena. The best-of-seven series is now delicately poised at 1-1 but Lue is not satisfied with his team's overall performance levels and he has urged the rest of his roster to step up.
"I need to see more out of a lot of guys," Lue said in his post-game news conference.
Things do seem to be moving in the right direction for Cleveland, who are looking to claim a fourth consecutive Eastern Conference title, as they produced a much better display than during game one of the series – a contest that ended in a 98-80 victory for Indiana.
Lue made changes to his line-up for game two as he brought JR Smith and Kyle Korver into his starting team in place of Rodney Hood and Jeff Green.
James was pleased with the changes as he felt they provided the Cavs with the experience they were lacking.
"I think it's just familiarity with that line-up to start tonight," James said.
"I mean, you got four guys that's played in post-season games [together] before, and you add G-Hill, who's got his own experience as well, so that definitely helps from that standpoint."
Game three of the series will take place in Indiana on Friday and Cleveland, who were crowned NBA champions in 2016, are priced at 10.00 to claim the top accolade once again this season.
Leave a comment