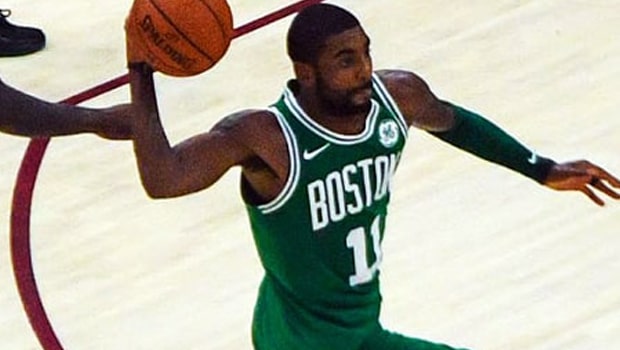 Kyrie Irving says Boston "don't know what it takes to be a Championship level team" after going down 105-103 at Orlando Magic on Saturday night.
The Celtics were tipped to dominate the Eastern Conference before the season began after reaching the Conference Finals last year, despite a number of injury problems, but have struggled for consistency and sit in fifth spot with a 25-17 record.
Five-time All-Star Irving, who won the Championship with Cleveland Cavaliers in 2016, is convinced Boston can find their form and battle for a place in the NBA Finals – but he says they have to improve if they are to go all the way this season.
"The young guys don't know what it takes to be a championship level team, what it takes every day" said Irving, who missed the entirety of the postseason last term through injury.
"And if they think it is hard now, what do they think it will be like when we're trying to get to the Finals? "There were no expectations last year. Everyone played free and easy.
"Everyone surpassed whatever they expected for themselves. This year? We all have high expectations. The players, the coaches, everyone and that's good, but we aren't doing it yet.
"We can get there, we've got to be better. I've got to be better. "We need to win these games on the road. That's on me as a leader. I need to be a better leader and to help get us there."
Boston are 3.25 to win the Eastern Conference this season, with Toronto Raptors rated as the 2.80 favourites. Milwaukee Bucks are 5.00 and Philadelphia 76ers are available at 4.75.
Leave a comment