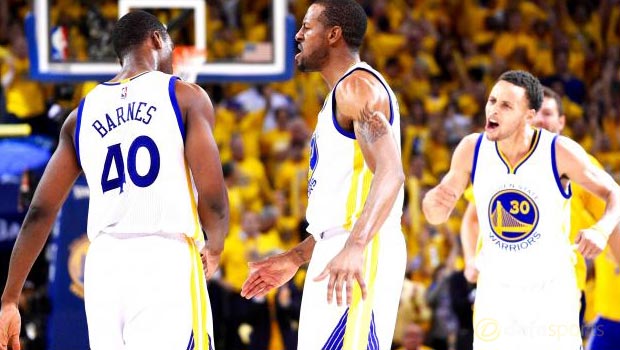 Stephen Curry is convinced that the waiting is over for Golden State Warriors as they look to win their first NBA Championship since 1975.
Golden State are currently based in Oakland, California, having previously been known as the Philadelphia Warriors and then the San Francisco Warriors.
When they were based in Philadelphia, the Warriors won the NBA Championship in 1947 and 1956, but the only time they have triumphed since moving to the west coast came in 1975 when they gained a shock victory against the Washington Bullets.
However, the Warriors are on course to end their 40-year wait for a fourth NBA Championship as they will face the Cleveland Cavaliers in next month's Finals series after seeing off the Houston Rockets.
Curry had 26 points and eight rebounds, while Harrison Barnes added 24 points, as the Warriors secured a 104-90 victory over the Rockets on Wednesday to win the series 4-1.
Curry said afterwards: "Why not us? The Bay Area's been waiting for 40 years. I think it's time."
Dwight Howard had 18 points and 16 rebounds for the Rockets but James Harden endured a disappointing match and later admitted: "I tried to do a little bit too much and turned the ball over and gave them easy baskets in transition."
Curry appears to be back to full-fitness despite suffering a nasty fall in Game 4 that left him with a bruised head and right side.
The Warriors are 1.40 to win the NBA Finals while the Cavaliers can be backed at 3.00.
Leave a comment