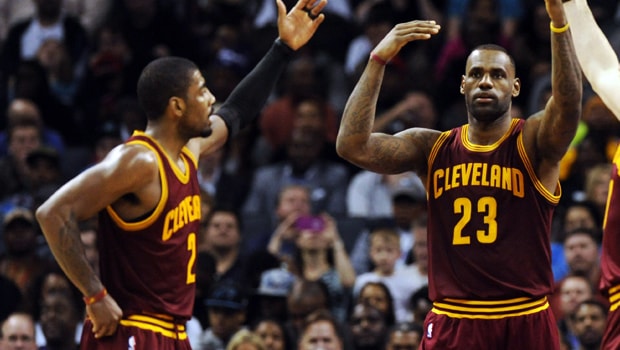 LeBron James is far from satisfied with Cleveland Cavaliers' current form and he believes they will struggle to defend their NBA Championship this season.
The Cavs went down 124-122 at New Orleans Pelicans on Monday despite a triple-double from James, who managed 26 points, 12 assists and 10 rebounds, as well as a 49-point haul from Kyrie Irvine.
The defeat was the champions' fifth in their last seven matches and James is well aware they need to improve if they are to mount a serious challenge in the post-season.
During that run Cleveland have lost to potential finals opponents, San Antonio Spurs and Golden State Warriors, and James feels his side are not as strong as they were last year – in contrast to last season's runners-up the Warriors, who strengthened significantly in the off-season.
"I just hope that we're not satisfied as an organisation," James told reporters. "I just hope we're not satisfied. We're not better than last year. From a personnel standpoint."
The three-time NBA champion says the Cavs lack strength in depth and would struggle if either Irvine, Kevin Love or himself were unavailable for an extended period, while their rivals have bodies who can plug any gaps.
He added: "For the most part, all championship-contending teams has got guys that are ready to step in. Knock on wood, what if Ky [Irvine] goes down? For two weeks. Let's say two.
What if I went down for three weeks?" Cleveland are next in action on Wednesday when they host Sacramento Kings.
The Cavs are 3.80 to win the NBA Finals series this season, the Warriors are available at 1.75 while San Antonio are 9.50.
Leave a comment