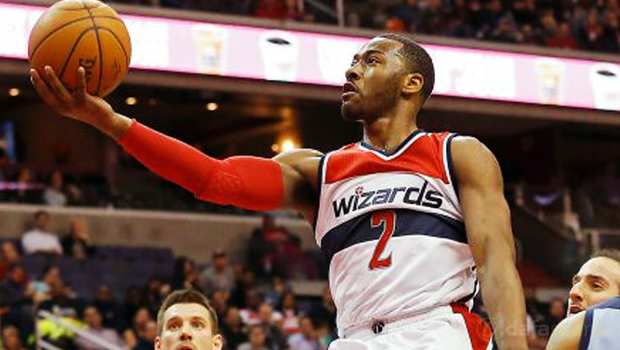 John Wall accepts he needs to play better if the Washington Wizards are to climb the Eastern Conference standings.
The Wizards are seeking a third successive year in the playoffs but they currently have a record of 6-8 and have lost their last four games.
Two years ago a postseason spot would have been seen as a big achievement for Washington, but now they are expected to challenge at the top regularly.
He told the Washington Post: "We got people that know what this team can be capable of and what we want to be. That was just the beginning, when we were trying to start what this team was going to become."
Wall admits he needs his own form to improve if Washington are to get back to winning ways.
The point guard has starred for Washington in recent years but he has struggled to impress this term and he is desperate to get back to his best.
"The main focus is me," the 25-year-old added. "Until I start playing better, we're not going to do well. It's as simple as that."
Washington's next game is against NBA Championship hopefuls Cleveland Cavaliers and they are 4.75 to secure the win, while the Cavs are 1.18.
Leave a comment