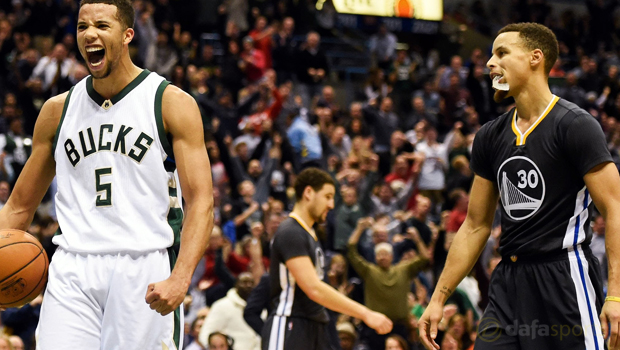 The Golden State Warriors saw their unbeaten start to the season ended by the Bucks in Milwaukee on Saturday night.
The defending NBA Champions began the season with 24 successive victories, a new record among all American professional sports teams, but that streak came to a halt as the Bucks ran out 108-95 winners at the BMO Harris Bradley Center.
The Warriors wanted to continue their winning streak but forward Draymond Green was in philosophical mood following the loss.
Golden State's perfect start has led to plenty of media attention and Green, 25, feels they can now focus on basketball rather than records.
"I told the guys postgame, now we can have a regular season," Green is quoted as saying by ESPN. "It's been kind of a playoff feel to this, just with the streak and all the media around, all the attention around."
Green concedes that his side's performance levels had dropped prior to the defeat to the Bucks, despite their winning streak, and he feels they can now get back to playing their best basketball rather than simply concentrating on extending their run.
He added: "I think probably the last seven or eight games, I think we've stopped getting better.
"We just know how to win, and so, our playing, and knowing how to win has just gotten us through. But, our playing and knowing how to win won't get us another NBA championship."
Leave a comment