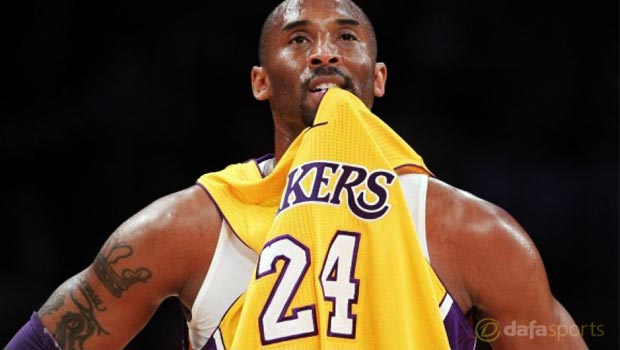 LA Lakers star Kobe Bryant has revealed that the upcoming NBA season could well be his last in the sport.
The 17-time all-star has enjoyed a glittering career since being drafted by the Lakers in 1996, but he has sustained a number of injuries in recent seasons leading to speculation that he could retire from the sport.
The 36-year-old has however confirmed that he is fully ready for the upcoming campaign although he admitted that he is yet to make a decision on whether he will play on beyond the end of the season.
He said: "We haven't set anything in stone. And I've talked about it before. But could this be the last? Absolutely. It's tough to decide. It's really tough to make those types of decisions. Players I have spoken to say, 'Kobe, you will know.'"
For the time being the shooting guard is fully focused on helping the Lakers reach the play-offs for the first time since 2013 after they finished the previous two seasons in 14th position in the Western Conference.
The five times NBA champion is confident his side have enough talent to secure a play-off birth, although he is unsure exactly how the side will jell together come the start of the season in October.
He continued: "Of course it can. Absolutely. We have talented players in their respective positions. We have some really young players. How exactly will the pieces of the puzzle fit? We really don't know."
Leave a comment