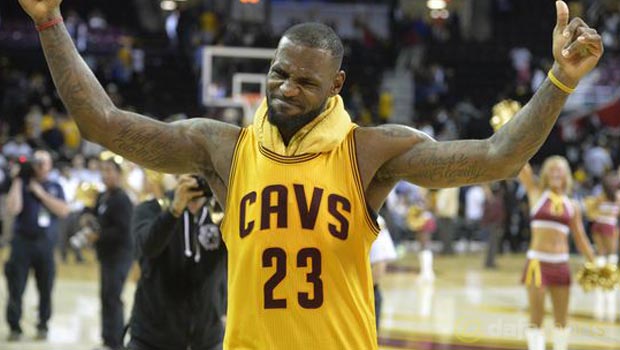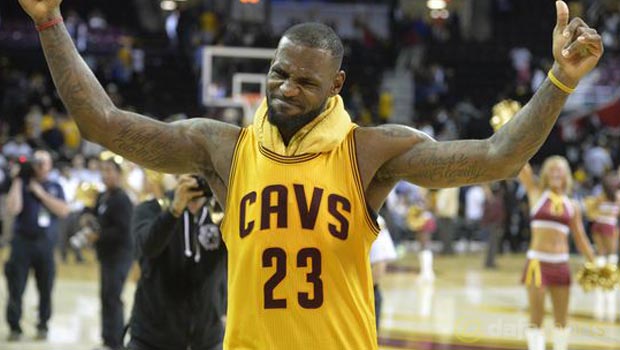 LeBron James hopes a five day break from playoff action will allow the injured Cleveland Cavaliers players to recover in time to face the Atlanta Hawks.
The Cavs and Hawks contest the best-of-seven Eastern Conference finals series, with the winner set to move through to the NBA Finals where they will face the Western Conference champions.
Game 1 will take place on Wednesday, but the Cavs have a number of injury concerns ahead of their clash with the Eastern Conference top seeds.
Kyrie Irving is the biggest concern with tendinitis in his left knee, while Tristan Thompson and Iman Shumpert are also doubts.
"It goes without saying that we're banged up right now," said James on Saturday.
"One of our best players [Kevin Love] is out for the season. Our All-Star point guard [Irving] has been banged up since game two of the [first round] Boston series.
"You see a guy like Tristan [Thompson], a guy who hasn't missed a game in 19 years, probably since he's been born, falls on his shoulder like that, you kind of get a little scared about it.
"Then myself, I have my nicks and bruises throughout the season and also in the post-season. Then you have Shump [Iman Shumpert], who has a partially banged-up groin that he's playing with."
Golden State Warriors are already through to the Western Conference finals, while Los Angeles Clippers and Houston Rockets face a decider in their semi-finals series.
Leave a comment