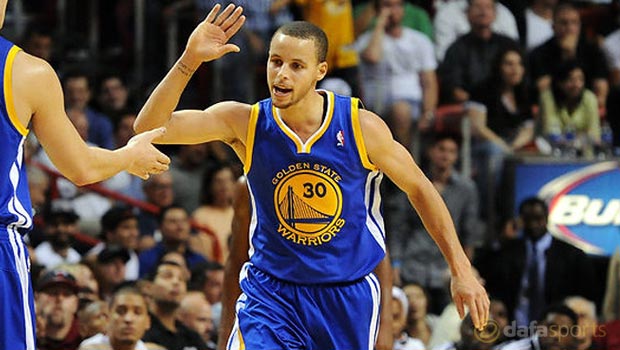 Golden State Warriors star Stephen Curry expects his side to reset their sights, as they head into the NBA play-offs as the top seed in the Western Conference.
The Warriors ended the season with a 67-15 winning record, with their form on home court at the Oracle Arena even more impressive, as they suffered just two losses in 41 outings.
But Curry has warned that it will count for little when they begin their play-off campaign against the New Orleans Pelicans, who made the post-season despite finishing bottom of the SouthWest Division.
He told reporters: "Everything we've gone through up to this point is going to hopefully prepare us for this journey of winning 16 games. This is what we've been waiting for.
"Now that the records are reset and every game is of supreme importance, we have to be ready and I think we are."
The Warriors secured a franchise-high 67 victories in regular season to top the Pacific Division, but they will be well aware of the fate which befell the last team to reach the mark.
The Dallas Mavericks recorded 67 wins in 2007, but lost out in the first round of the play-offs to the Warriors, going down 4-2.
Meanwhile, Golden State will be hoping to go at least one better than they did last season, when they lost in the first round of the play-offs to the LA Clippers, while in 2012/13 they reached the Conference semi-finals, where they were beaten 4-2 by the San Antonio Spurs.
Golden State are 1.08 to win the first game of their series against New Orleans, with the Pelicans 6.50.
Leave a comment