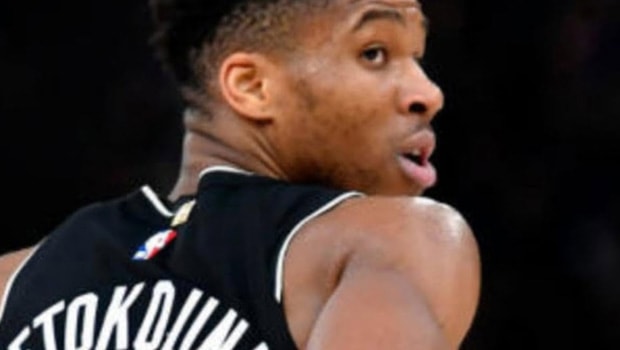 Reigning two-time NBA MVP Giannis Antetokounmpo isn't going anywhere. Shams Charania of The Athletic and Stadium shared the news: "Breaking: Giannis Antetokounmpo says he is signing a contract extension with the Milwaukee Bucks. The two-time MVP will sign a five-year, $228.2 million supermax extension with the franchise, the largest deal in NBA history, sources tell @TheAthleticNBA @Stadium."
"This is my home, this is my city.. I'm blessed to be able to be a part of the Milwaukee Bucks for the next 5 years. Let's make these years count. The show goes on, let's get it," Giannis tweeted.
The Bucks were the best team in the NBA during the regular season but they underperformed in the playoffs, getting eliminated in the second round against the Heat. This led to speculation around Giannis Antetokounmpo's future.
The Bucks' season came to an end after a 103-94 loss against the Heat in Game 5 of their best-of-seven series on September 8. Antetokounmpo missed the game with an ankle injury he suffered in Game 4.
Giannis had 19 points on 8-for-10 from the field with four rebounds before leaving Game 4's 118-115 overtime win late in the first quarter. Antetokounmpo originally injured his ankle in the first quarter of Game 3 on September 4 when he appeared to roll it. He kept playing, though he was in obvious pain. He was wearing a walking boot after Game 4.
The Greek Freak went from selling trinkets on the street, sharing shoes with brother, not owning a suit before the NBA Draft and sending so much money home he couldn't afford a cab and running to the Bucks arena to having the biggest contract in NBA history.
Leave a comment